A cost effective pate you can make in a hurry that travels well, and is Big on Flavor! Who could ask for more? It has an initial sweetness that evolves into a savory spiciness, and crunch. All the flavors are there. Made without garlic, onions, sun dried tomatoes, or added oils, so fewer tears, and less work. Keep these ingredients on hand to enjoy anytime. Bon Appetite!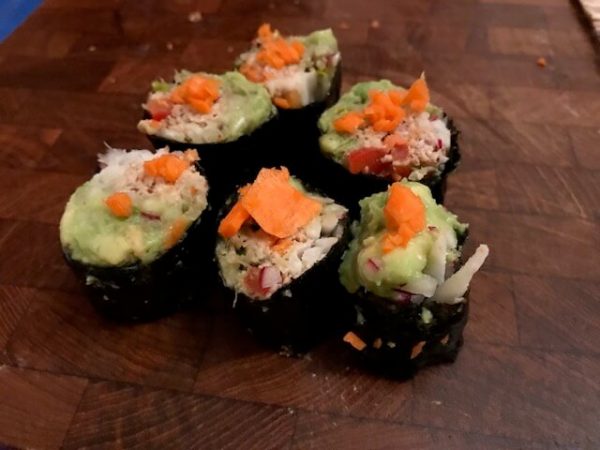 | | |
| --- | --- |
| | |
Blend ingredients together

Want it spicier and less sweet? Cut the sweetener in half. Want it sweeter, and less spicy, cut the spice in half.

Enjoy in a salads, wraps, sushi, in tacos, on crackers, or as a dip.