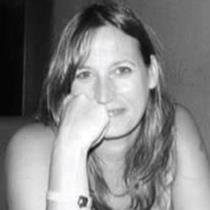 This was my second time taking the Eat to Thrive course. My objectives for the course were to refresh my knowledge about the benefits of eating a raw vegan diet, to learn new recipes and become re-inspired, and to continue to develop lifelong healthy habits.  The one habit I wanted to cut out was night time snacking. I think I achieved my objectives but I still need work on breaking that habit !

This course definitely impacted my personal life. Eating this way makes me much more organized with shopping and preparing meals. I feel better physically, mentally, emotionally and spiritually. I feel much more grounded and also much more in control of my life.

My favorite parts of the course were getting to try new recipes every week, meeting new and wonderful people and all of the support that the course offers. I also enjoyed the homework videos. They were so informative and always had a strong impact on me.

My best memory was the rebounding night. I was very impressed with what I learned and am planning to get one soon! I also thought your son Tom Lindsley was the most informative and helpful speaker of all the guest speakers.

I've thoroughly enjoyed the course and plan to take it again at some point.
Jill