Optimum Health Solution, a nonprofit organization directed by Betsy Bragg, in 2008 launched Real Kids Real Food as a pilot program in the Boston area in reaction to the overwhelming statistics on childhood obesity and chronic illnesses.
MISSION AND VALUES
To prevent obesity, chronic disease and malnutrition especially in children through education and advocacy of healthy living
To educate children and their families on the relationship between the food they eat and their overall health and wellness
To engage children in hands-on learning of growing, harvesting, and preparing their own fruits and vegetables
To provide a fun environment that includes physical exercise and emotional wellbeing
To make a difference one child at a time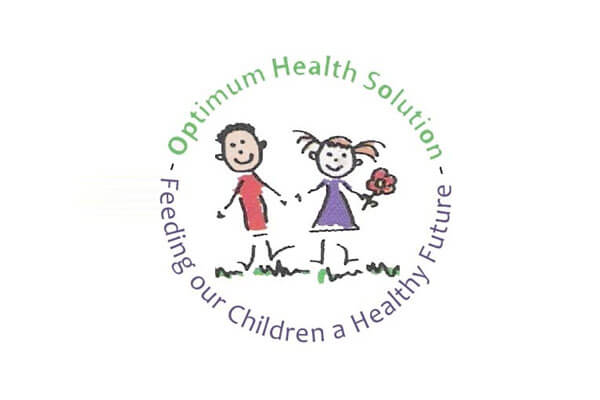 PROGRAM STRUCTURE
Real Kids Real Food is built as an afterschool program for extended day elementary school children grades 1-6. Age appropriate curriculum is designed around three components: 1) nutrition: the benefits of healthy foods, proper nutrition, healthy habits, and prevention of chronic disease; 2) emotional wellbeing: chronic stress prevention and intervention; and 3) disease prevention: obesity prevention and reduction of diabetes and/or cardiovascular disease. Real Kids Real Food is taught by certified health instructors with the support of university interns in public health and/or education. They are CORI approved.
NUTRITION COMPONENT
Hands-on, integrated, and effective educational activities, short quizzes, and weekly reflections and the introduction of new recipes including the nutritional benefits of the ingredients
Empowerment of children to make nutritious choices
Opportunities for older children to experience reading nutritional labels and shopping within a reasonable budget
Development of healthy habits such as washing hands and cleaning up
Education of parents regarding healthy and affordable grocery shopping techniques
Experiential learning trips to local venues such as Whole Foods, local farms and farmer's markets
EMOTIONAL WELLBEING COMPONENT
Expanding knowledge and implementation of physical activities
Aerobic instruction, skits and games
Discussions and reflecting
Promoting positive body image
Mindfulness
DISEASE PREVENTION COMPONENT
Infrastructure and/or policy work
Food/nutrition programming
Physical activity
Promoting healthy after-school snacks and healthy parent potlucks